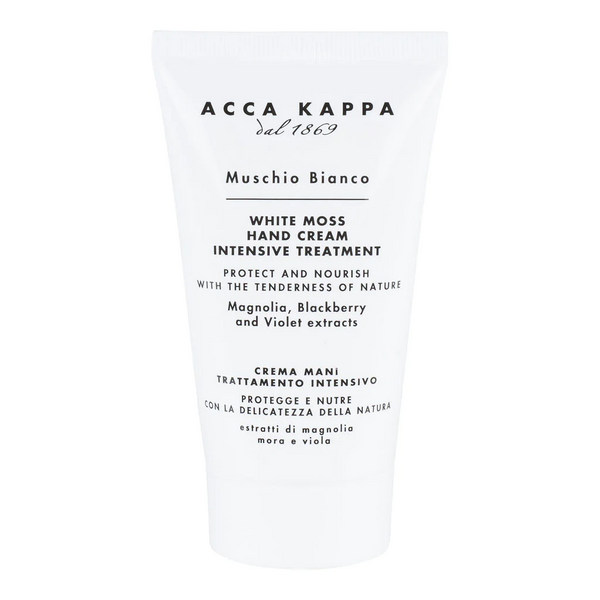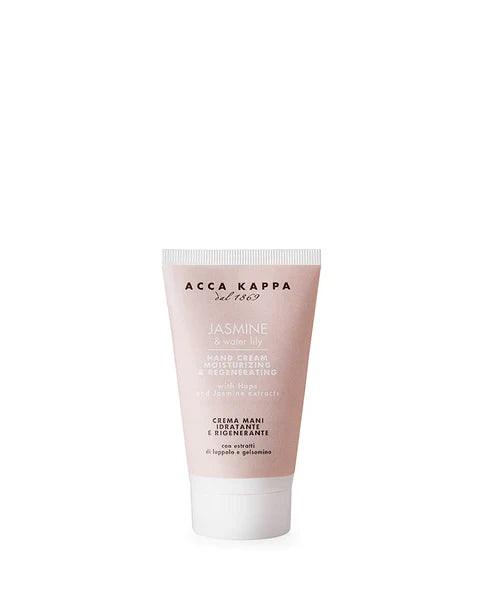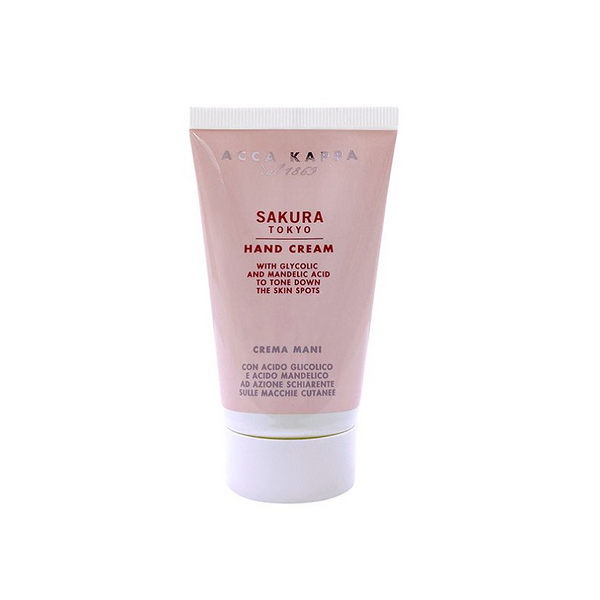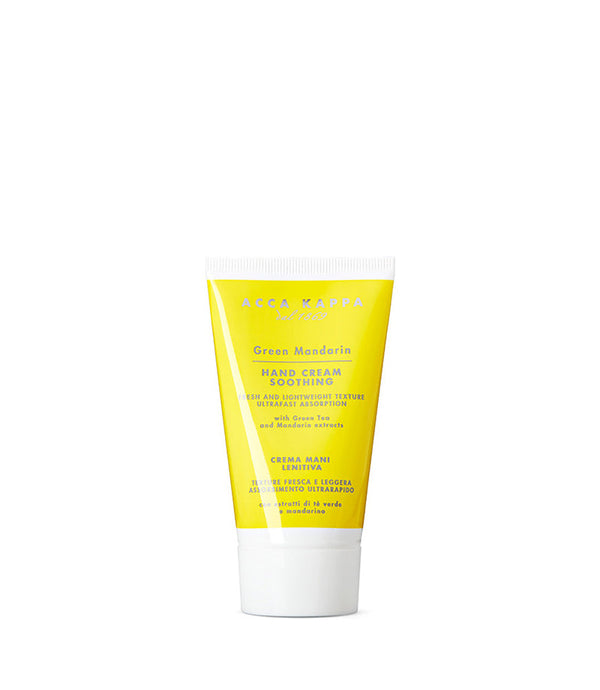 Acca Kappa Moisturizing Hand Cream 2.5 fl. oz.
Ideal for sensitive skin.
Moisturizing and nourisihing.
Helps alleviate dry, red, itchy skin.
Can help soothe cracked skin and combat inflammation.
Free of parabens, petrolates, silicones PEGs and GMOs.


Moisturizing hand cream for sensitive skin with the tenderness of nature with Magnolia, Blackberry and Violet extracts. The carefully selected natural ingredients ensure a skin-purifying, protective and soothing treatment with long-lasting hydration. Ideal for combatting inflammation and cracking, giving the hands a soft and silky feel. Non-greasy and fast-absorbing.