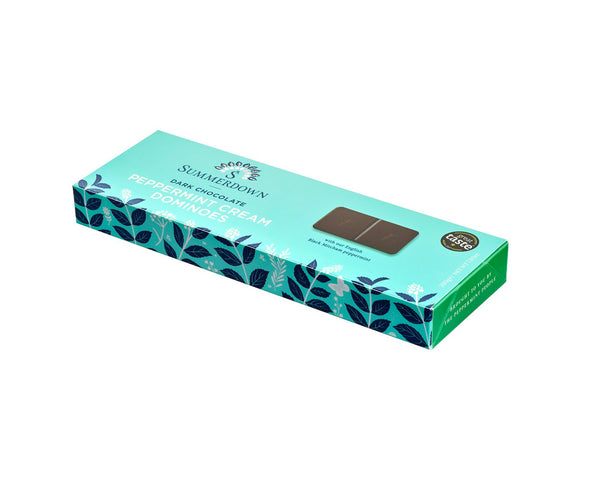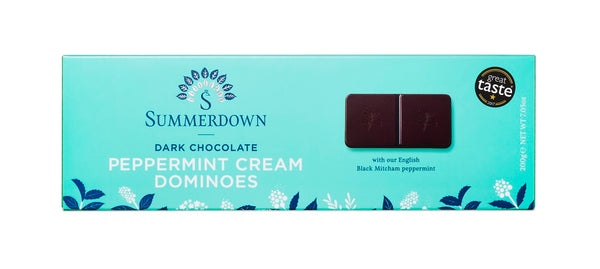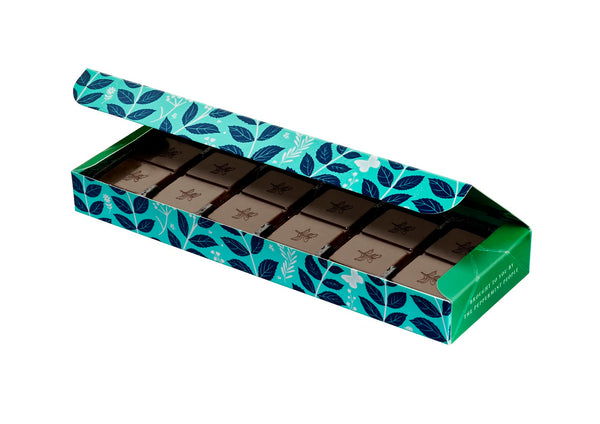 Summerdown Dark Chocolate Peppermint Cream Dominoes
Inspired by the popularity of our peppermint creams, we created these moreish after-dinner 'dominoes'. They're svelte dark chocolate peppermint cream bars, which can be snapped down the middle for two perfect bites. Just like the original, their cool, molten centres have been infused with our single-estate Black Mitcham peppermint oil and enrobed in the finest 55% cocoa dark chocolate.
Vegan and gluten free.