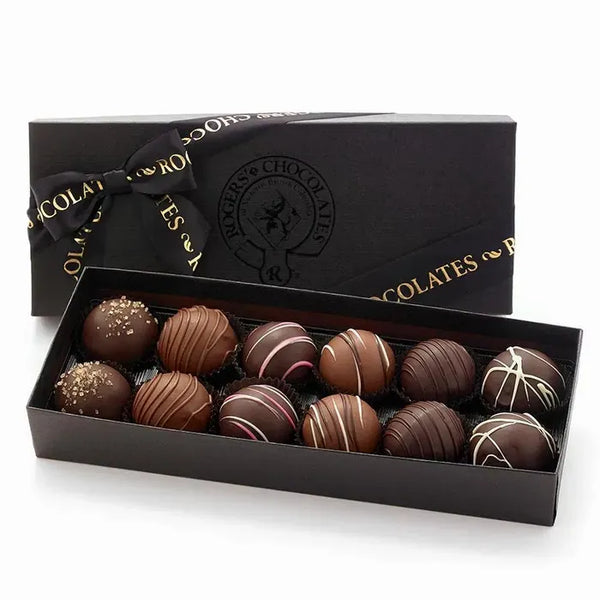 Roger's Milk & Dark Dessert Truffle Asst. 12 pc Box
These generously sized truffles feature all natural flavours and were inspired by the traditional desserts that have graced many tables over the years.  Flavours include Cheesecake, Creme Brulee, Black Forest, Key Lime Pie, Pineapple Upside Down Cake and 72% Dark Chocolate.  This elegant assortment is perfect for sharing with family or friends.
Rogers' Chocolates is proudly committed to sustainable, certified cocoa. As part of our Cultivate Better™ Cocoa initiative, we invest directly into programs that empower prospering farmers, inspire thriving communities and encourage environmental preservation.