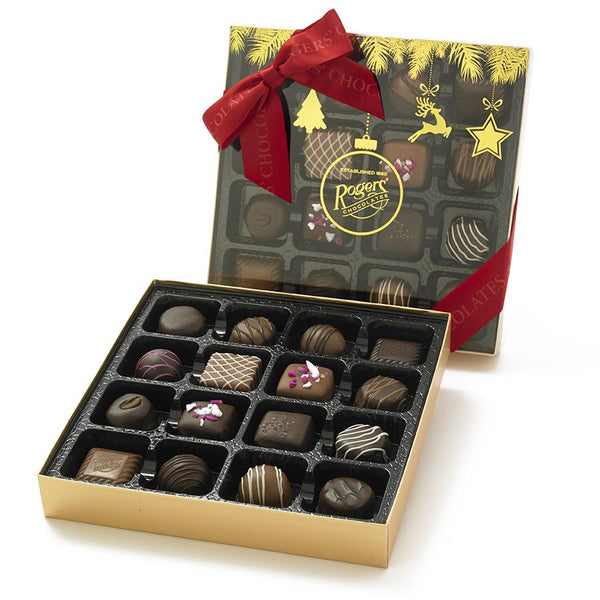 Rogers Holiday Assortment 16pc Box
We've wrapped up a seasonal selection of our favourite chocolates in all the glitter and gold of the holidays. A perfect indulgence to share with loved ones, or to tuck under a tree!
Rogers' Chocolates is proudly committed to sustainable, certified cocoa. As part of our Cultivate Better™ Cocoa initiative, we invest directly into programs that empower prospering farmers, inspire thriving communities and encourage environmental preservation.