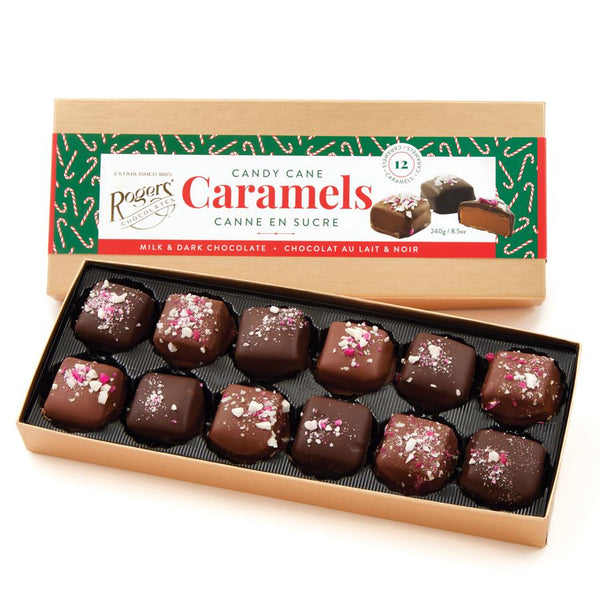 Rogers Candy Cane Caramels 12pc Box
A checker board of milk and dark Candy Cane Caramels in a new box of 12 pieces.  Buttery caramels smothered in milk or dark chocolate and sprinkled with candy cane pieces.  Perfection!
Rogers' Chocolates is proudly committed to sustainable, certified cocoa. As part of our Cultivate Better™ Cocoa initiative, we invest directly into programs that empower prospering farmers, inspire thriving communities and encourage environmental preservation.