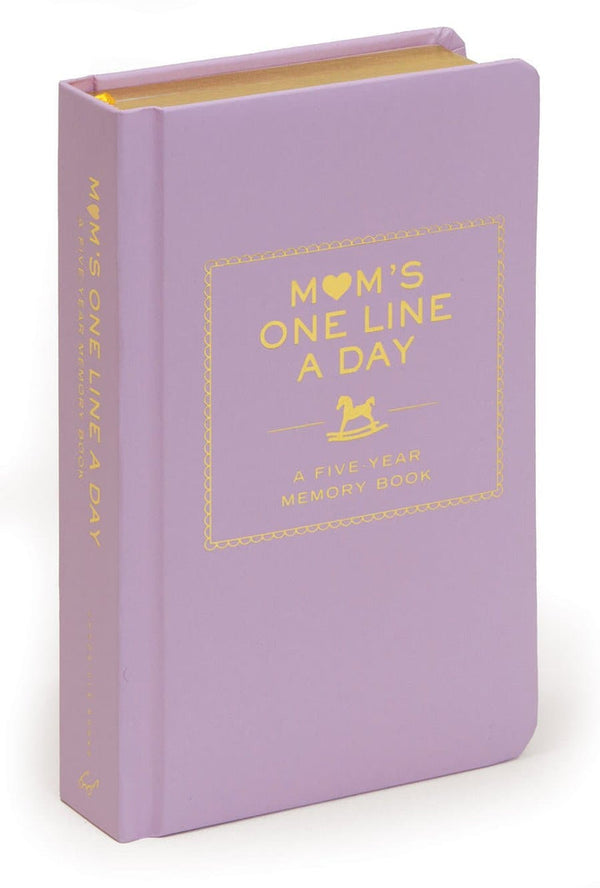 Mom's One Line A Day: A Five Year Memory Book
A perfect baby shower, new mom, and first Mother's Day gift. Capture the everyday moments of motherhood with a quick and easy to maintain 5 year baby journal and memory book. 

More than a daily diary journal or baby book: Mom's don't always have time for a baby scrapbook, take away the guilt with Mom's One Line a Day five-year journal and memory book. 
With enough space to record a single thought, a memorable milestone, or a special event each day, this beautiful keepsake captures those precious daily memories that will last a lifetime. Each page of the journal includes an entry for five successive years, once completed you may looking back for a lasting snapshot of your thoughts, memories, and baby's growth and progress.