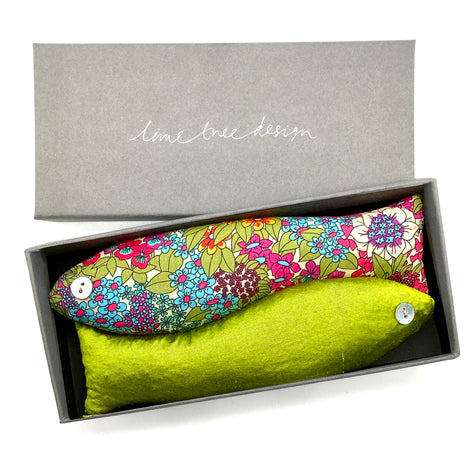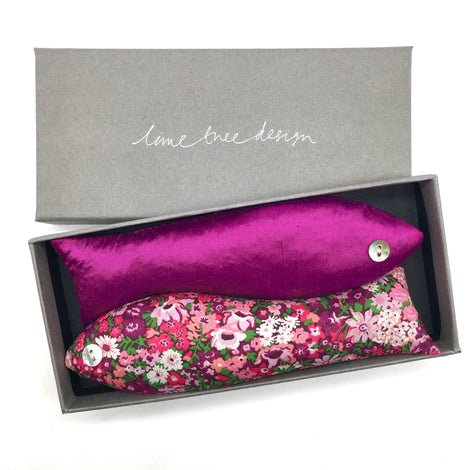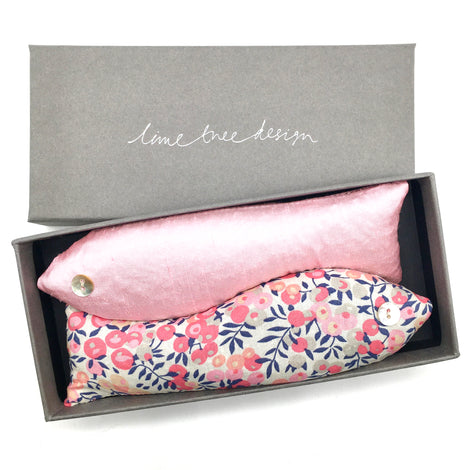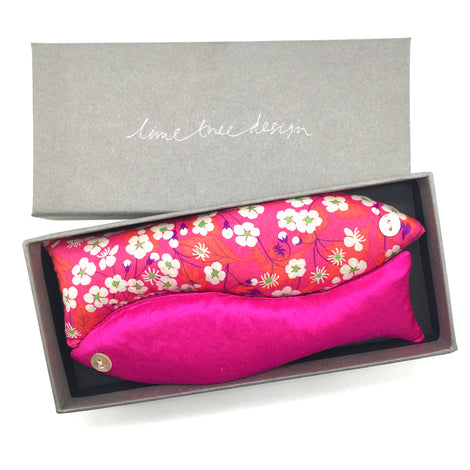 Lime Tree Design Box of Two Lavender Fish
Two beautifully scented lavender fish drawer scenters in a gift box. This takes a traditional item and gives it a bit of a quirky twist. Handmade in our Nottinghamshire studio with a mix of Liberty Tana Lawn fabric and silk dupion, the "sardines" are filled with the most fragrant Provence lavender which lasts and lasts. Each sardine has a button eye.
Lavender has long been used to scent drawers and linen cupboards and is the traditional remedy to keep the moths at bay. It is also supposed to help you sleep.