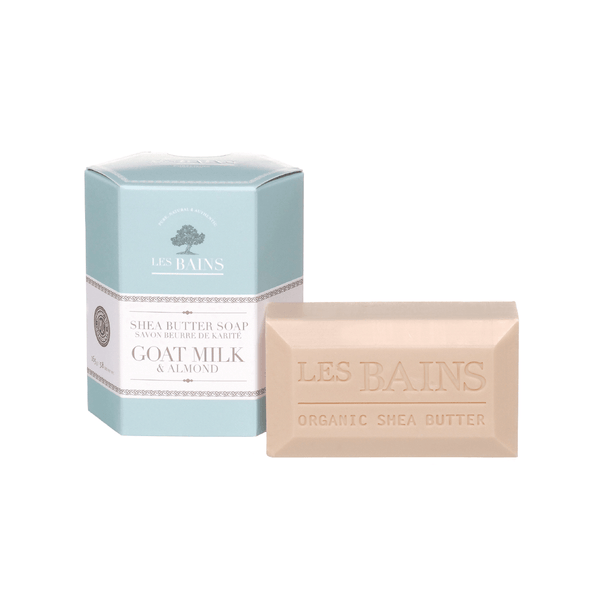 Les Bains Goat Milk & Almond Shea Butter Soap 165g
This soothing soap is formulated with organic goat's milk and sweet almond oil.

 
Long lasting, it is rich in regenerative vitamins, proteins and antioxidants.

 
Soft and creamy, it cleanses, calms and firms your skin thanks to its generous natural blend of shea butter enriched with certified organic oils.

 
Organic extract: White tea (relaxing + calming) Organic moisturizing oils: Goat's milk (restructuring + nourishing) Soy (penetrating + antioxidant) Sweet almond (softening + toning) Sesame (softening + regenerating) Shea butter (nourishing + absorbs UVB rays) )