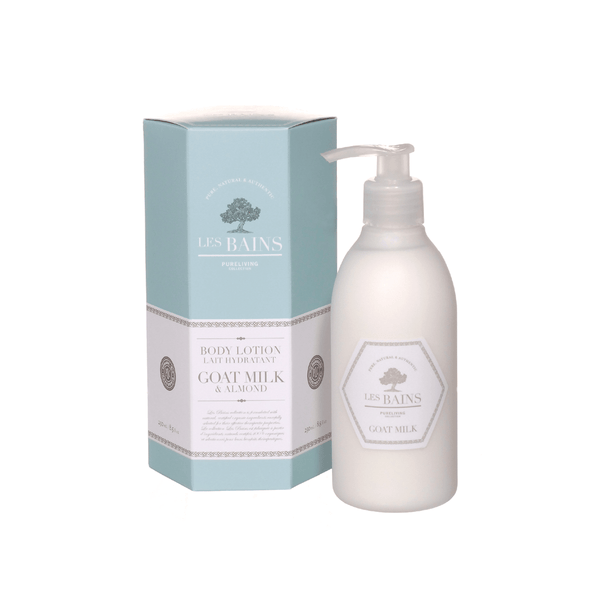 Les Bains Goat Milk & Almond Body Lotion 250ml
Applied generously to the body after a bath or shower, this soothing milk deeply hydrates your skin.

 
Containing no parabens or chemical preservatives, its light and non-greasy consistency is easily absorbed by the epidermis thanks to its formula enriched with organic goat's milk and sweet almond oil known for their regenerating and protective actions.

 
Rich in calcium, amino acids and vitamin A, it promotes radiance and suppleness of the skin.

 
Organic extract: White tea (relaxing + calming) Organic moisturizing oils: Goat's milk (restructuring + nourishing) Soy (penetrating + antioxidant) Sweet almond (softening + toning) Sesame (softening + regenerating) Shea butter (nourishing + absorbs UVB rays) )