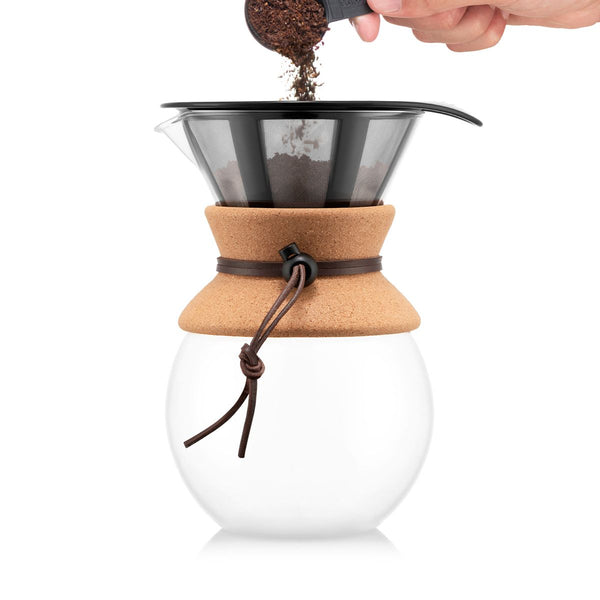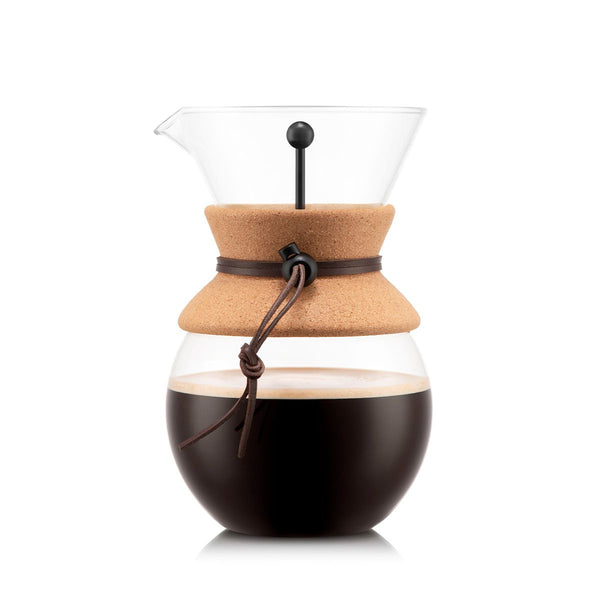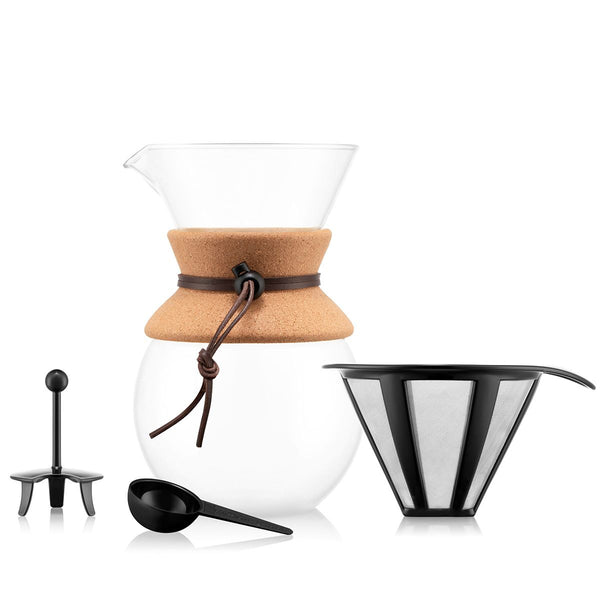 Bodum Pour Over Coffee Maker WIth Permanent Filter
Coffee maker with permanent filter, 1.0 l, 34 oz

Innovative pour over coffee maker that makes barista-quality coffee at home.
Made from premium borosilicate glass that's non-porous and doesn't absorb taste or aroma.
Permanent stainless steel filter that produces a rich taste and robust aroma.
Environmentally friendly brewing method – no paper filters or plastic capsules.
Easy to use and easy to clean.
Dishwasher safe.
Made in Europe.