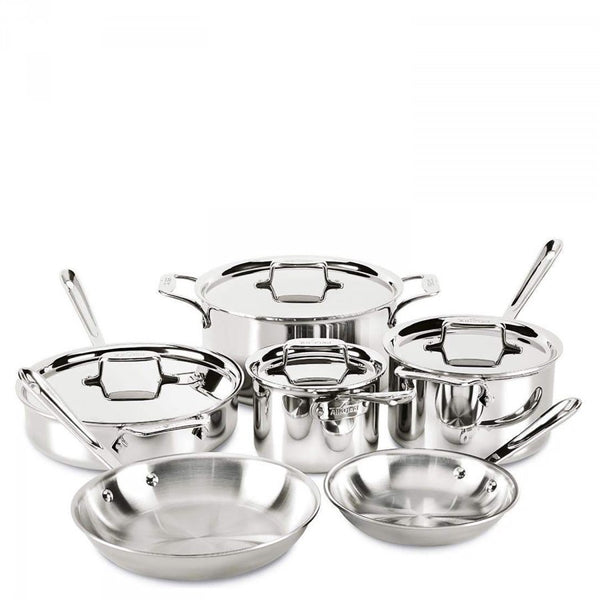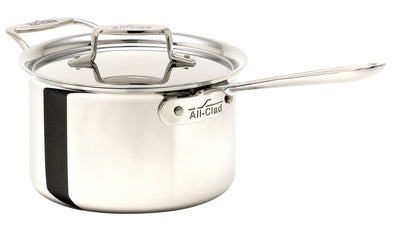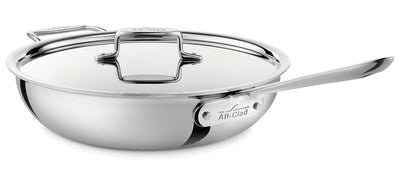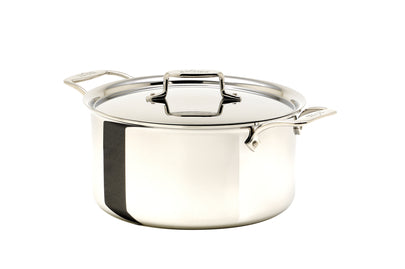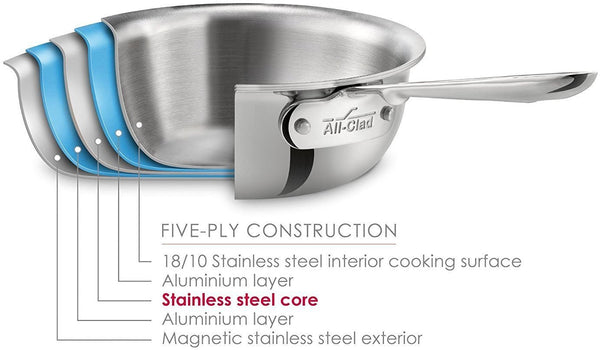 All Clad D5 Polished 10 Piece Set
Whats Included:

8" Frypan
10" Frypan
A kitchen staple in a variety of sizes, the fry pan is ideal for searing, browning and pan frying everything from eggs to meats. The fry pan features a flat bottom and flared sides that make tossing foods effortless and allows for easy turning with a spatula. Great for cooking at higher heat with oils to develop foods with full, rich flavour, colour and crisp texture.
4 Qt Sauce W/Lid
The classic sauce pan is a versatile essential found in a variety of sizes in every well-equipped kitchen. With high, straight sides and a smaller surface area, the sauce pan holds heat well and limits evaporation. Because of its shape, this pan is ideal for making sauces, heating liquids, cooking food in liquids and reheating. Can be used with or without its lid to control evaporation.
4 Qt Sauté W/Lid
This versatile pan features a generous surface area, making it ideal for searing, browning and sautéing a wide variety of ingredients over high heat, while the rounded sides are designed to hold in juices and to prevent splattering when deglazing and simmering. The lid can be used to lock in moisture and heat after browning or searing to cook meats thoroughly, either on the stove top or in the oven, providing the convenience of one-pan meals.

8 Qt Stock W/Lid

An essential for every kitchen and available in a variety of sizes, the stockpot features high sides that slow the evaporation of liquids, providing the ideal design for creating a variety of stocks. The wide bottom of the pan allows for sautéing of ingredients before the addition of liquids for delicious soups and stews. Stockpots are also well-suited for canning, blanching, and preparing food in large quantities.The patented stainless core significantly improves stability to prevent warping and maximises the thermal conductivity of aluminium
The D5 Collection: 
Energy-efficient advanced construction that allow heat diffusion from the bottom of the pan up to the sidewalls

Interior starburst finishing improves non-stick performance

18/10 stainless steel cooking surface is hygienic and safe

Comfortable, oversized riveted handles

Long stick handles stay cool on the hob

Convenient rolled lip for easy pouring

Safe for use in the oven and under the grill

Dishwasher safe

With its stainless steel magnetic exterior this collection is compatible with all hob surfaces

Optimised for induction cooking