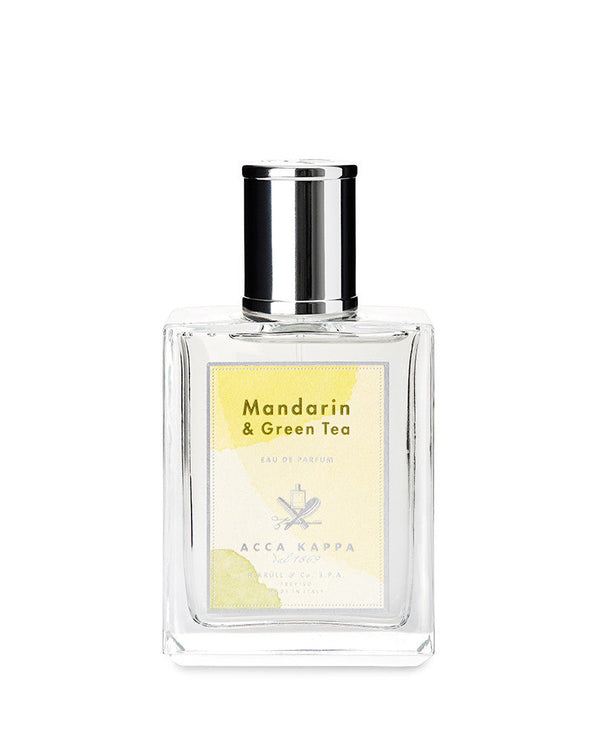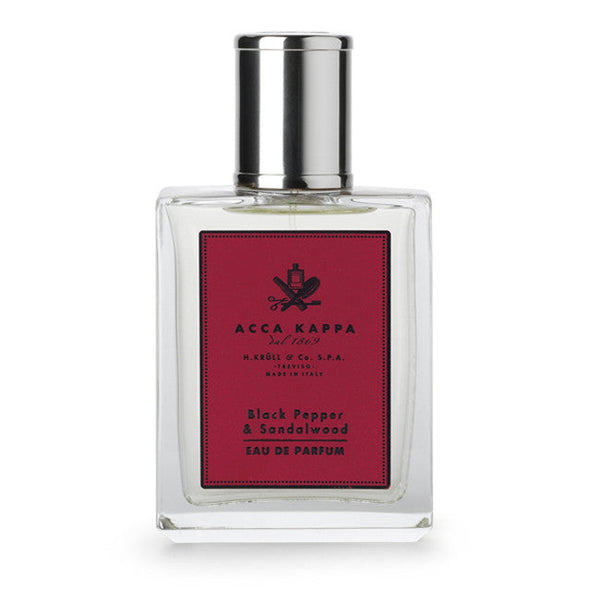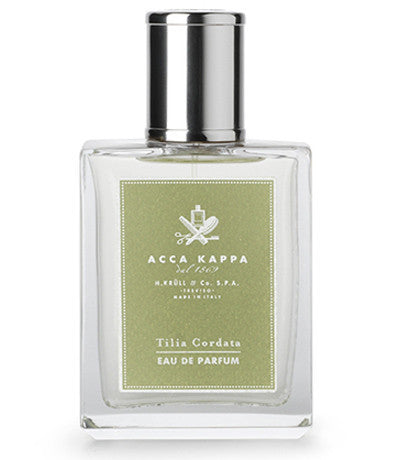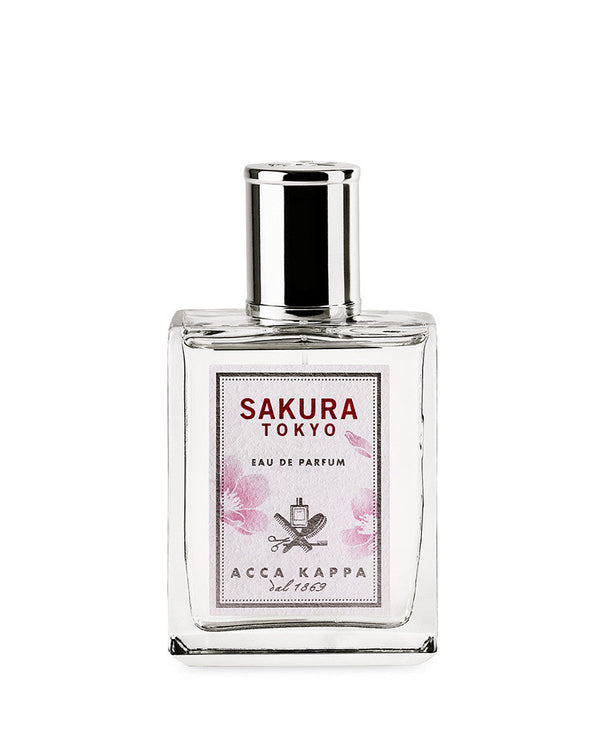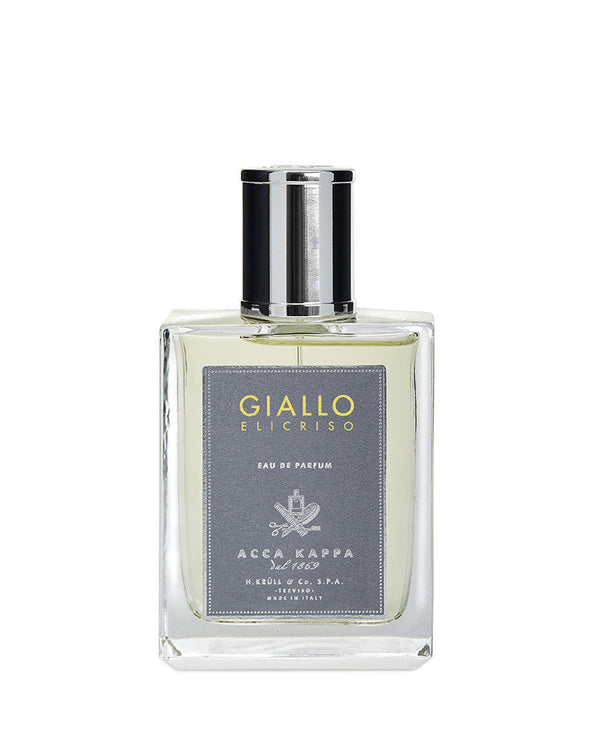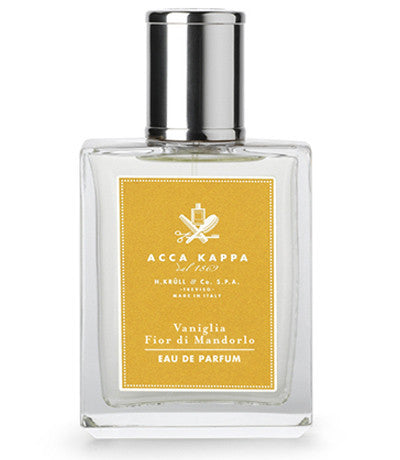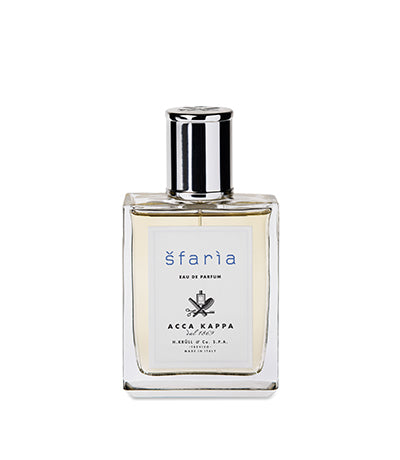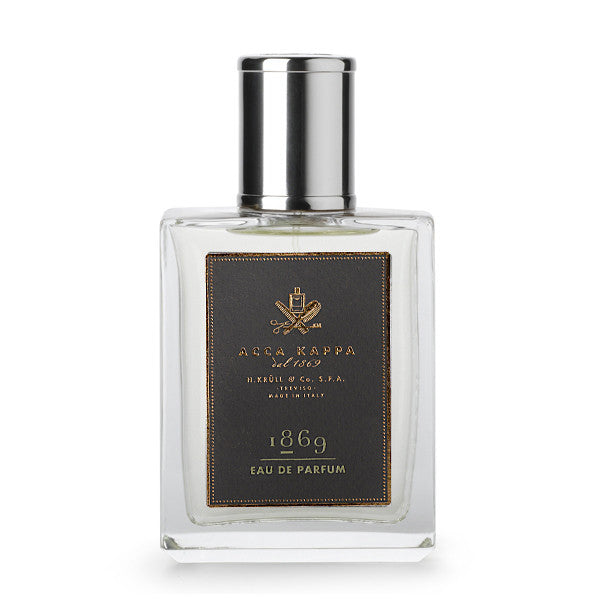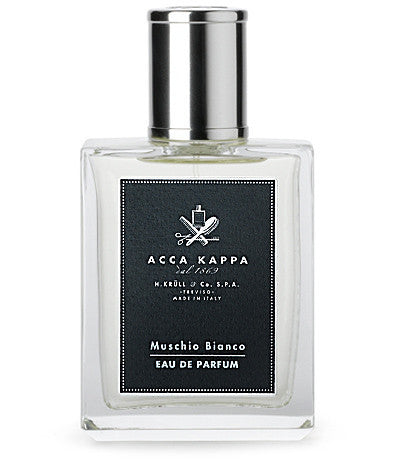 White Moss 
The signature Acca Kappa fragrance. Created with great care using precious Lavender and Juniper essential oils. For men and women. Top notes of Lemon, Bergamot, Juniper, Citrus Accord, heart notes of Aldehyde Notes, Cardamom, Lavender, Sweet Woods and base notes of White Musk, Amber Accord, Cedar wood and Musks.
Mandarin & Green Tea
Bergamot, Lemon, Tangerine, Orange, Grapefruit
Black Pepper & Sandalwood
Bergamot, Elemi, Davana, Patchouli, Vetiver, Cedarwood, Balsam Fir, Cloves, Cinnamon
Tilia Cordata
Bergamot, Lemon, Petit Grain, Linden, Jasmine, Cedarwood
Sakura Tokyo 
Nashi, Neroli, Freesia, Water Lily, Rose, Cherry blossom, Heliotrope, Sandalwood, Musk
Giallo Elicriso
Diamante citron, Helichrysum, White Peppercorn, Nutmeg, Cedar wood, Vetiver, Benzoin
Vaniglia Fior Di Madorlo
Italian Bergamot, Vanilla, Tonka Bean
Sfaria
In the Ladin-Ampezzan language spoken in Cortina d'Ampezzo, "Šfarìa" is the word for thin, powdery snow; a term evoking the typical fineness of softly falling snowflakes, as they descend from a lead gray sky and silently reach the ground. When these cold snow grains blend with the balsamic, resinlike hints of pine and fir and with aromatic artemisia, they give birth to an intense fragrance, indelibly carved in our memory. 
1869
Tangerine, Orange, Geranium, Pink Pepper, Pimiento leaves, Nutmeg, Bay, Pine, Incense, Patchouly