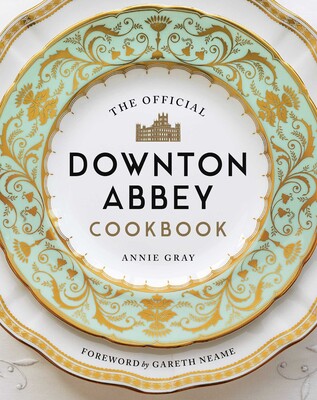 The Official Downton Abbey Cookbook
Embrace Highclere glamor and the cuisine and customs of the Crawley household with 
The Official Downton Abbey Cookbook
! Whether adapted from original period recipes or replicated and inspired by the screen, all 100+ recipes of this book reflect the influences found on 
Downton Abbey
 tables. Food historian Annie Gray gives a rich and fascinating insight into the background of the dishes popular between 1912 and 1926—a period of tremendous change and conflict, as well as culinary development.
Featuring stunning photographs of dishes and the beloved series, plus notes on customs of the time, quotes from characters, and descriptions of scenes, this unique cookbook provides vivid context for the dishes and brings the show to life. Savor the rich traditions and historic flavors of 
Downton Abbey
 for contemporary palettes with Cornish Pasties, Jam and Custard Tarts, and more!
With these historic recipes—compelling to a contemporary palate and easy to replicate in today's kitchens—savor the rich traditions and flavors of 
Downton Abbey
without end.