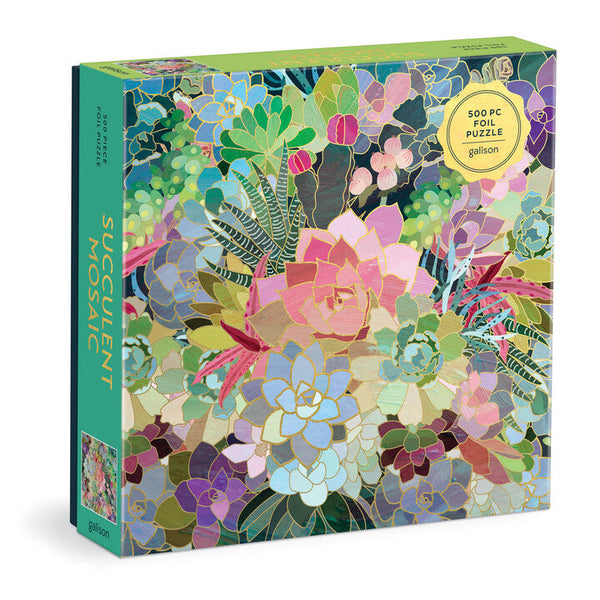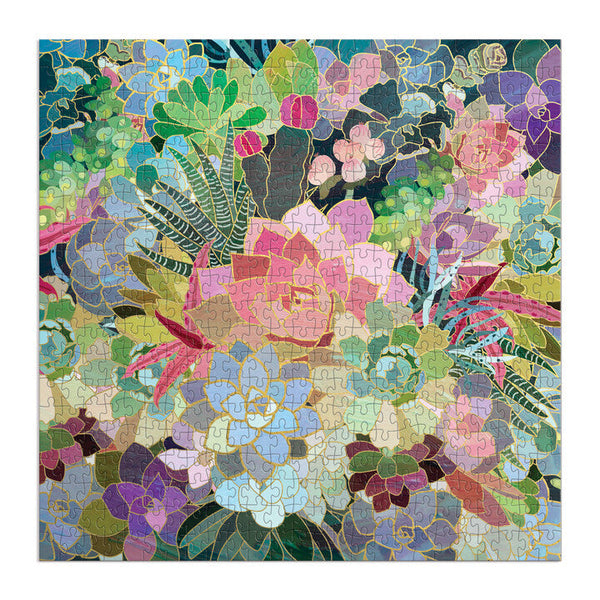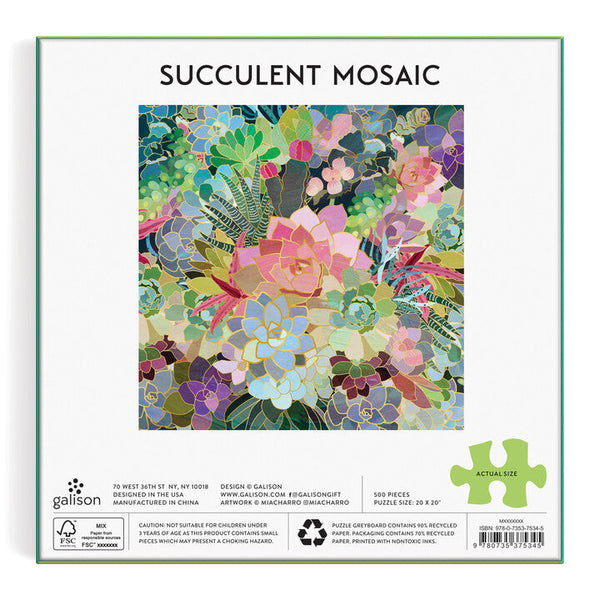 Succulent Mosaic 500 Piece Foil Puzzle Artist: Mia Charro
The Succulent Mosaic 500 Piece Foil Puzzle from Galison illustrates the multitude of color within the world of succulents, with the plants coming alive with shiny gold foil accents. Galison puzzles are packaged in matte-finish sturdy boxes, perfect for gifting, reuse, and storage.
• 500 pieces, some with gold foil accents
• Box Size: 8"" x 8"" x 2"", 203 x 203 x 51 mm, Puzzle Size: 20"" x 20"", 508 x 508 mm
• Includes Puzzle Insert with Full Puzzle Images
• Virtually No Puzzle Dust
• Puzzle greyboard contains 90% recycled paper. Packaging contains 70% recycled paper and is made responsibly from FSC-certified material. Printed with nontoxic inks.